1. Visit our official website www.bitmain.com, click Businesses – ANTMINER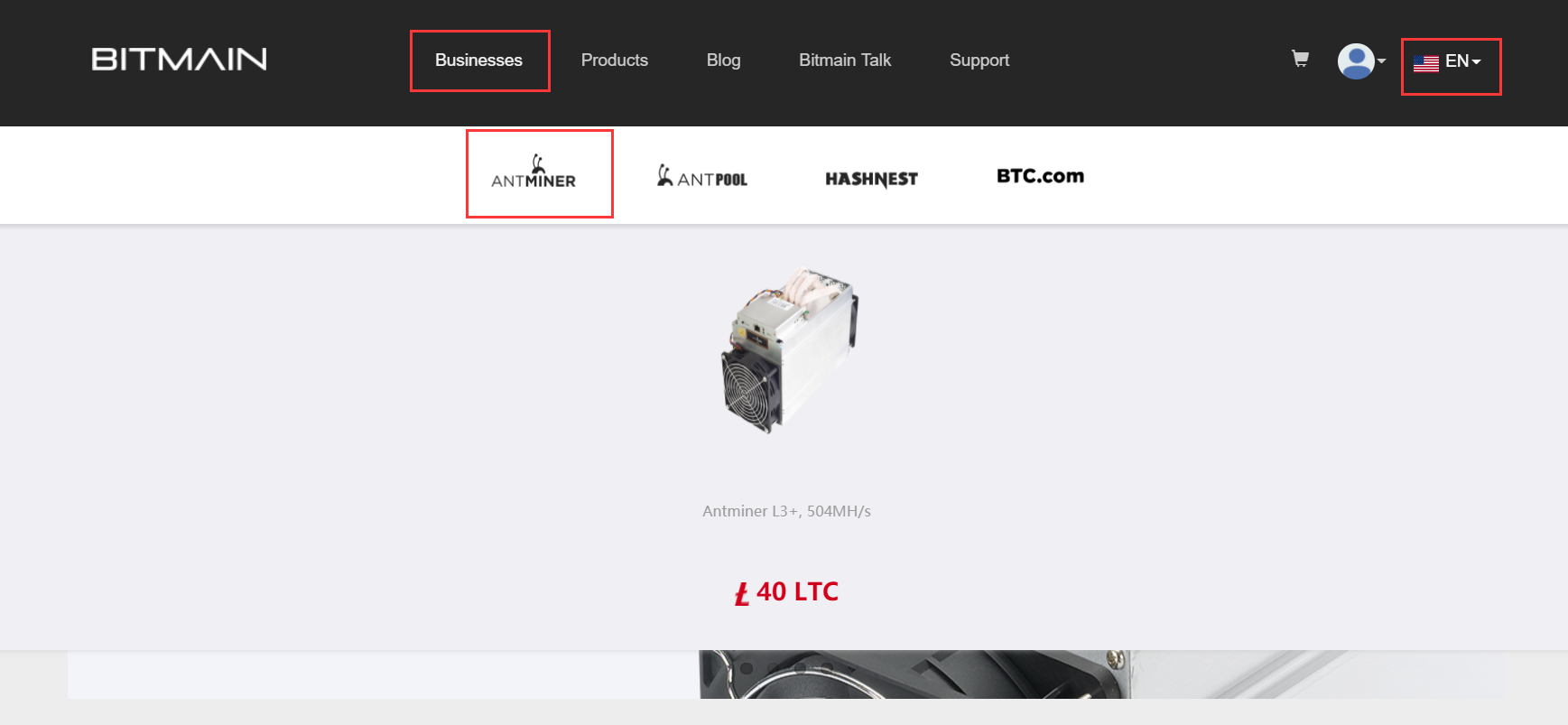 2. Click Log in on upper right side.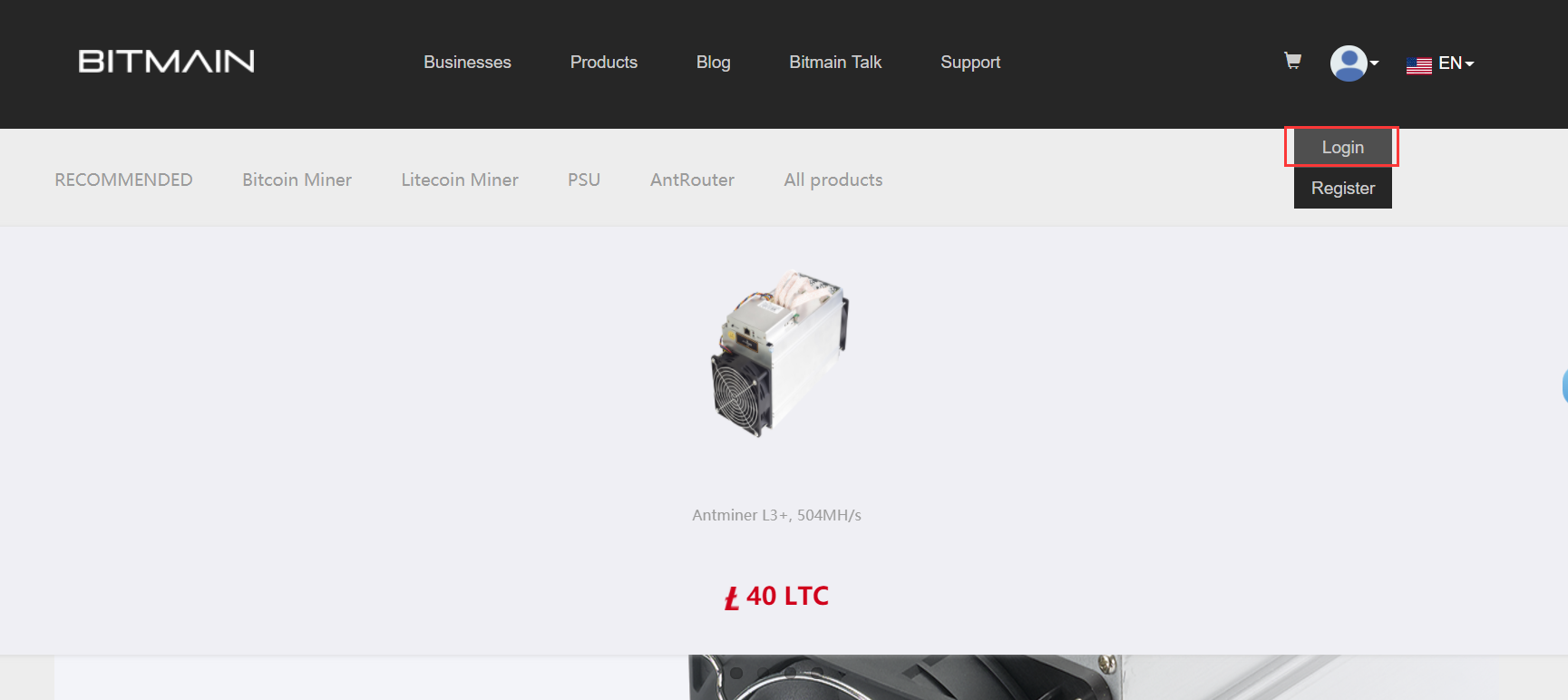 3. Login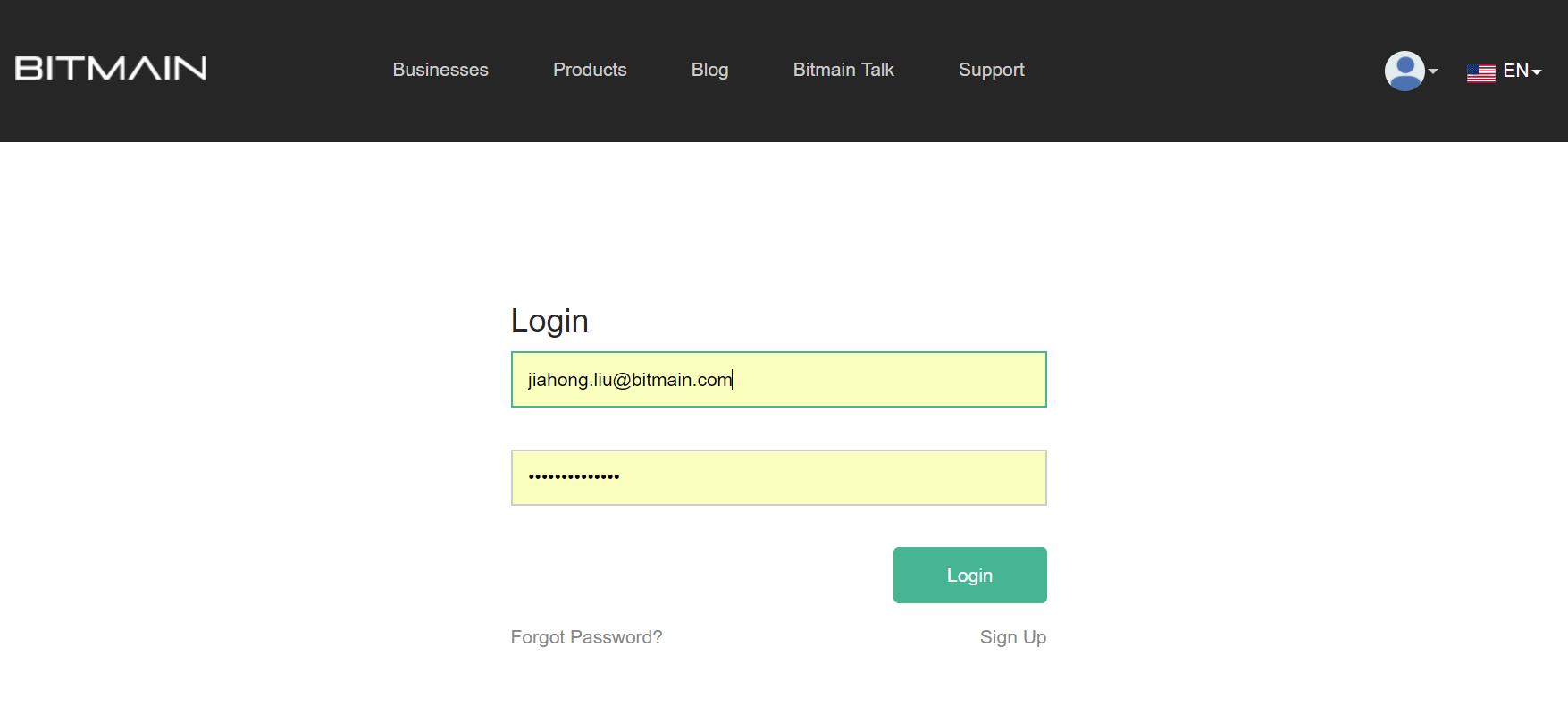 4. You may find your orders at "My Order——>Sales Order" list.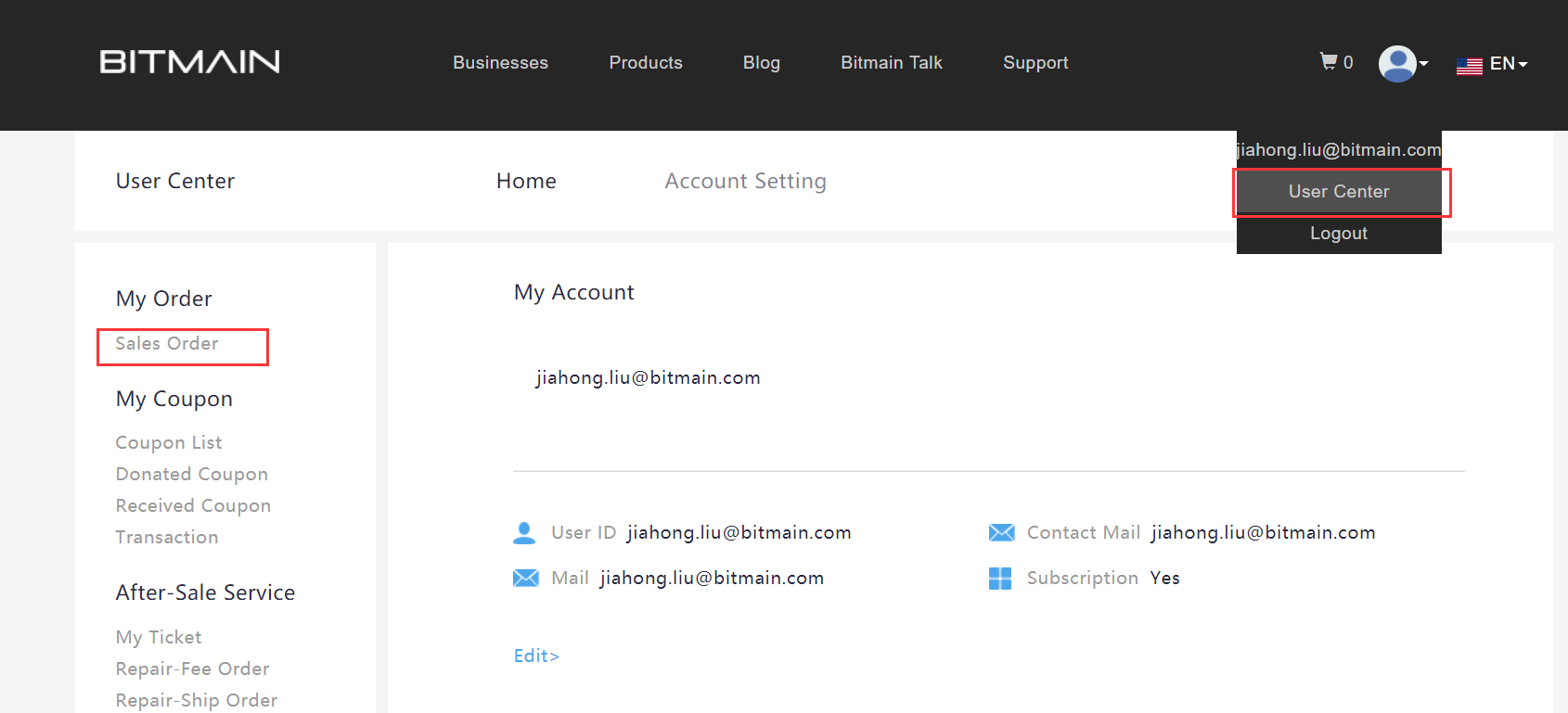 5. Click "View" button to learn more order details.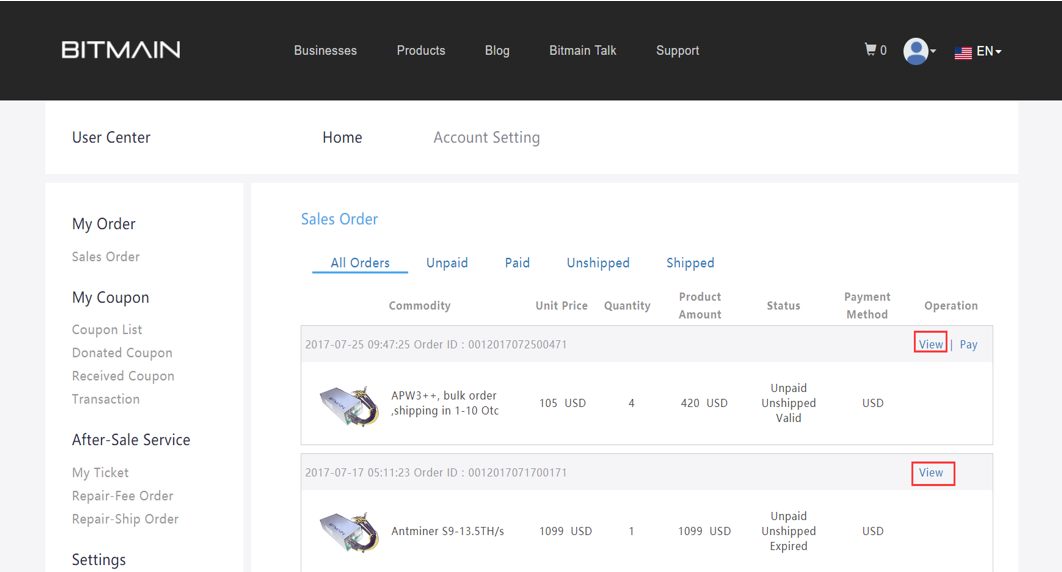 6. And you will find product (including product name and shipping date information. This is also a link that will take you to the product detail page), price, quantity, courier, shipping cost etc.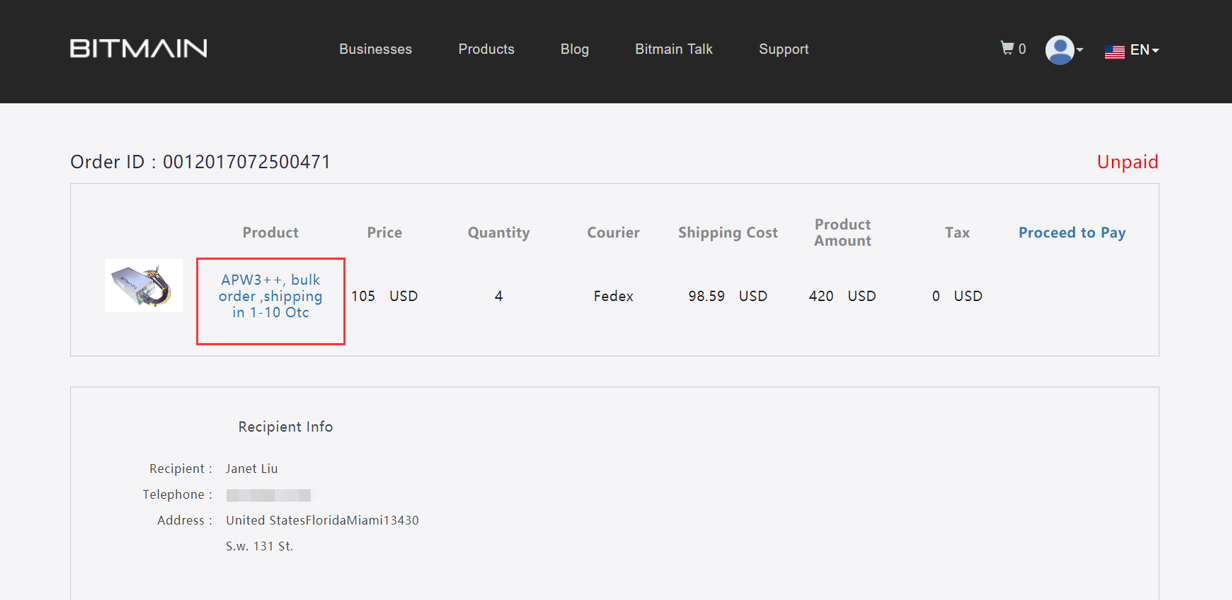 7. Click "product name", and information such as shipping date, price and weight of your batch will be displayed.