How to edit your Account Subscription:
(Please note that you will receive notifications if you purchase a unit to get your order/purchase number)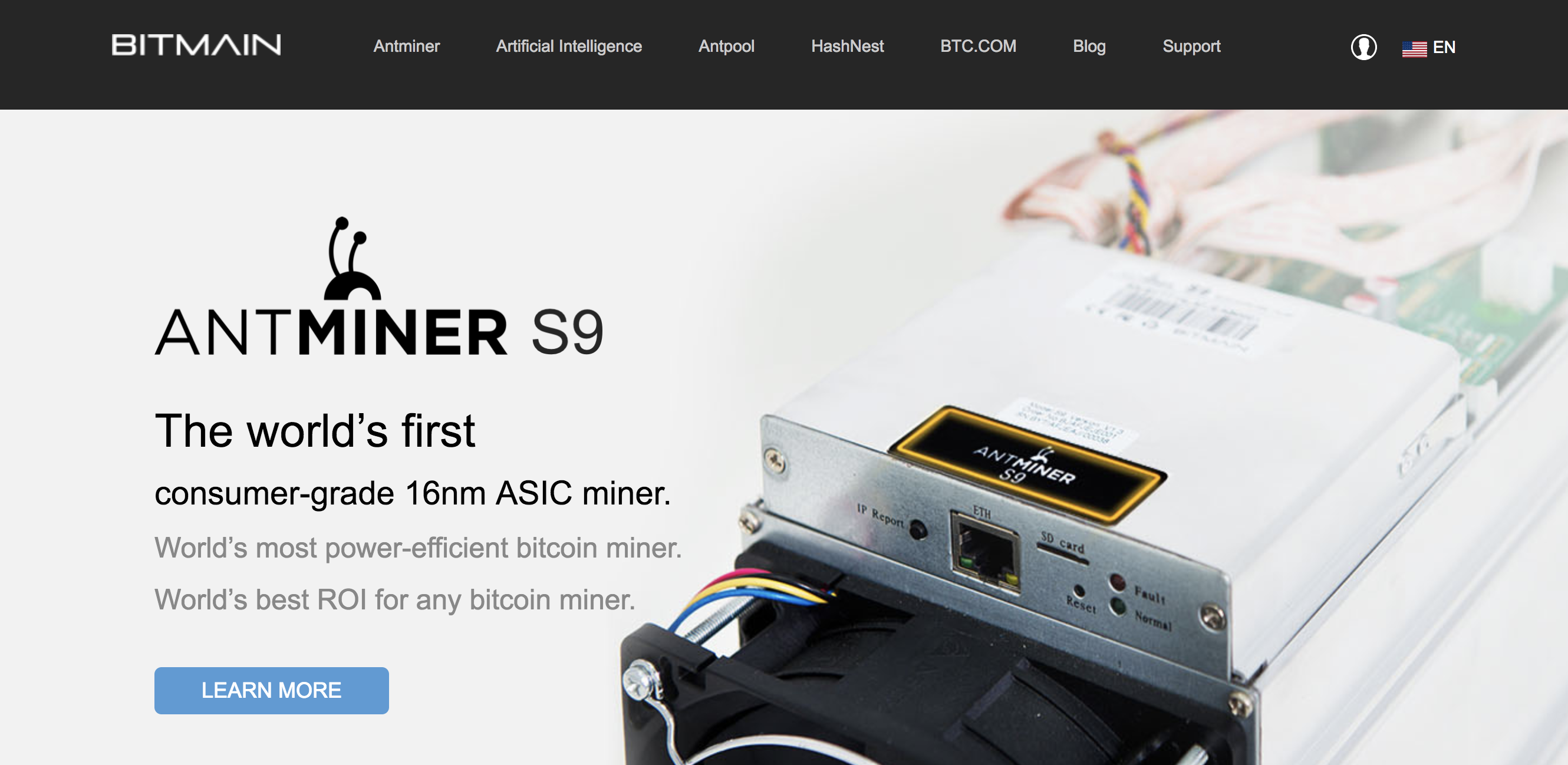 Step 1: Enter the Bitmain website and click on the support tab.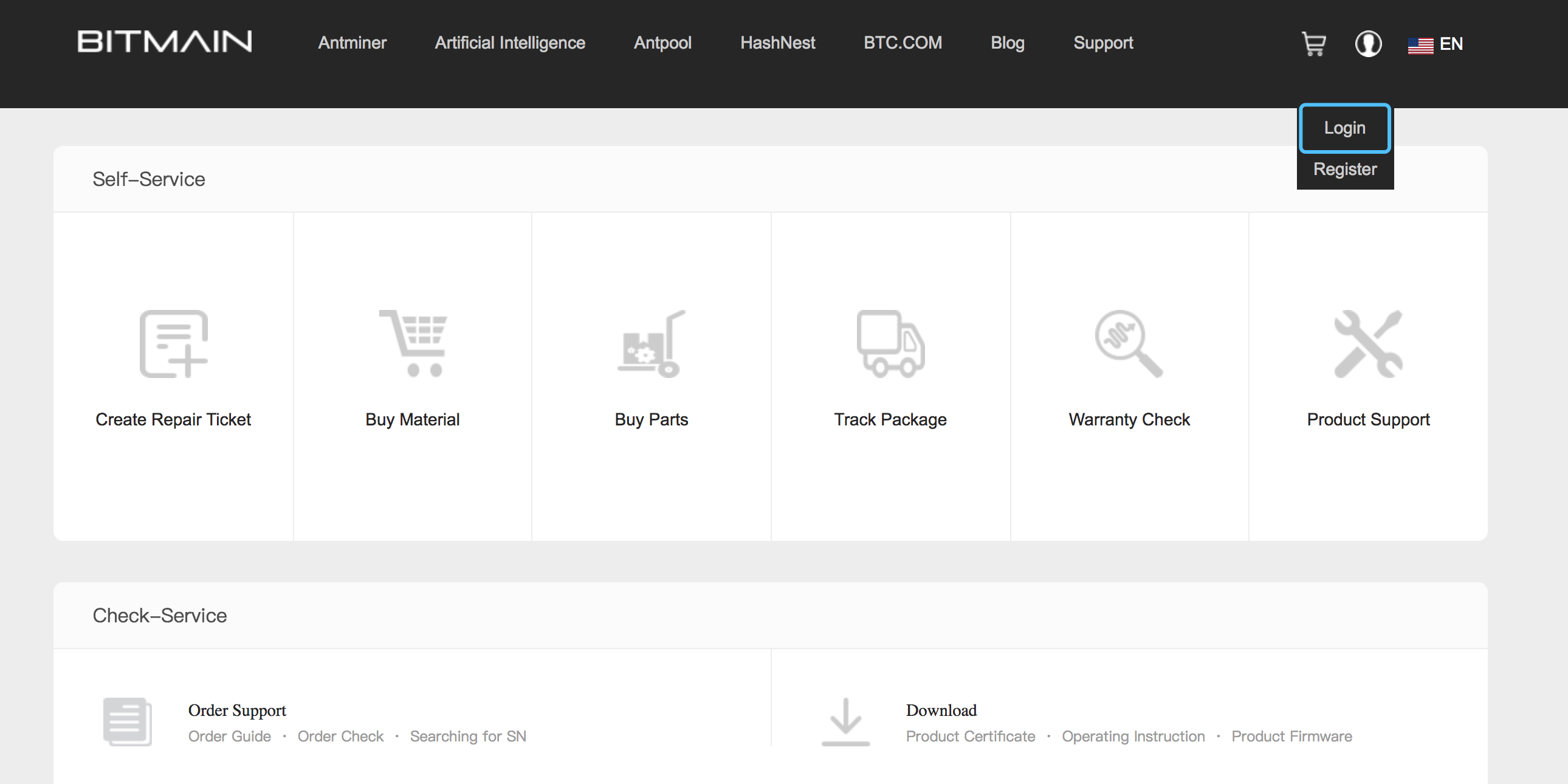 Step 2: Under the support section, log in to your account.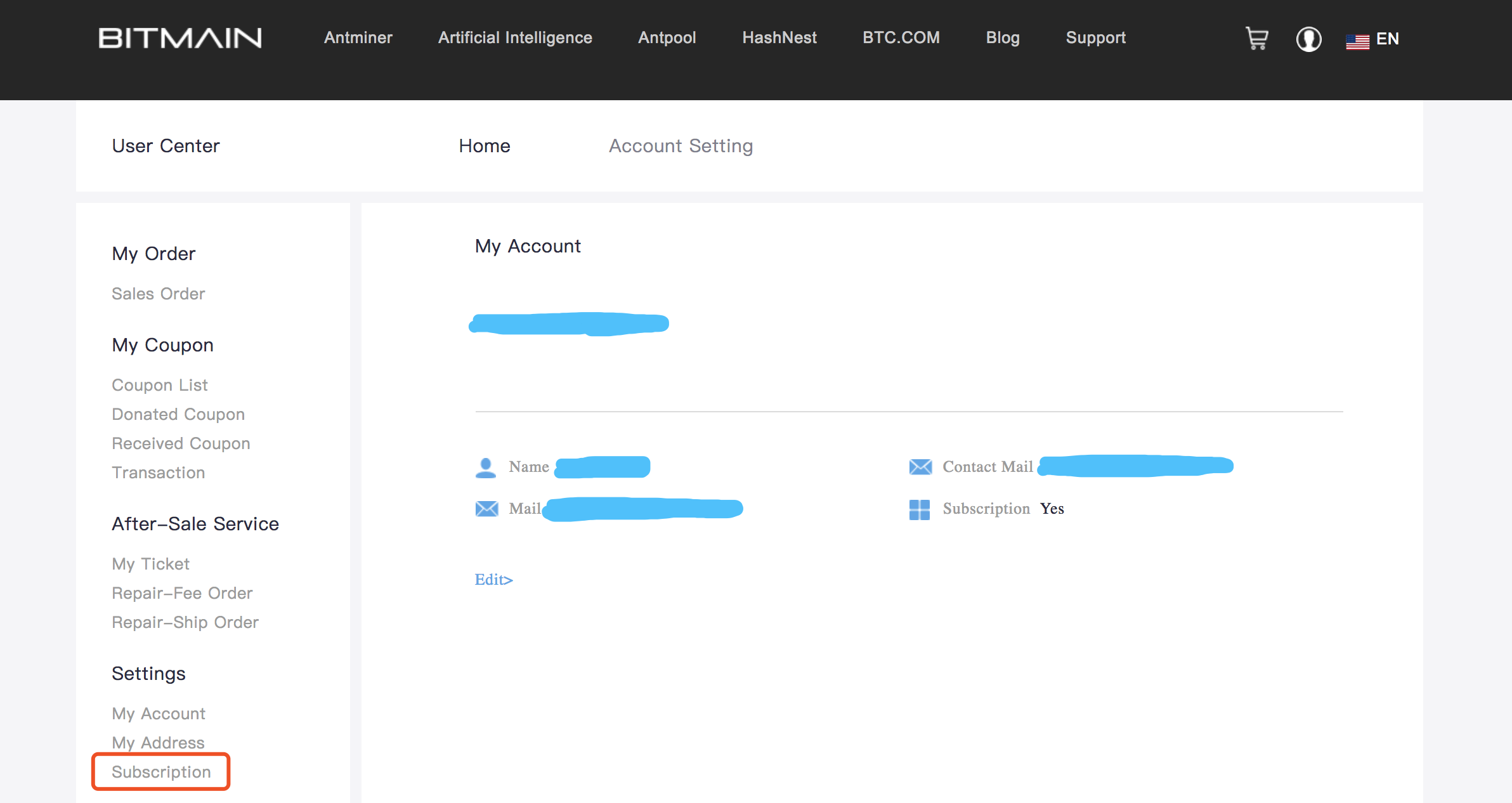 Step 3: After logging in, you will see a subscription tab on the lower left corner. Click this tab, and you will be shown a list of categories you can follow.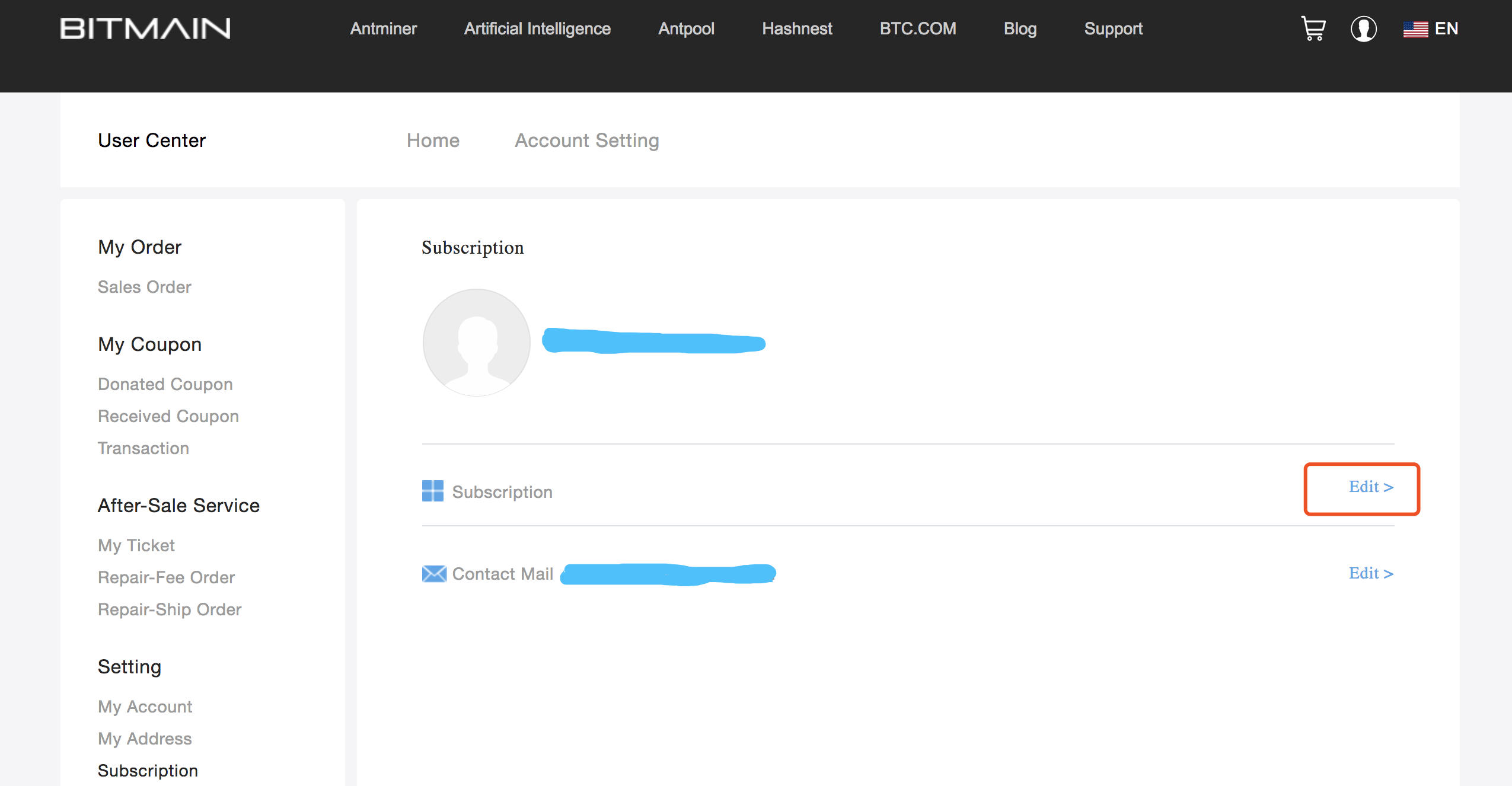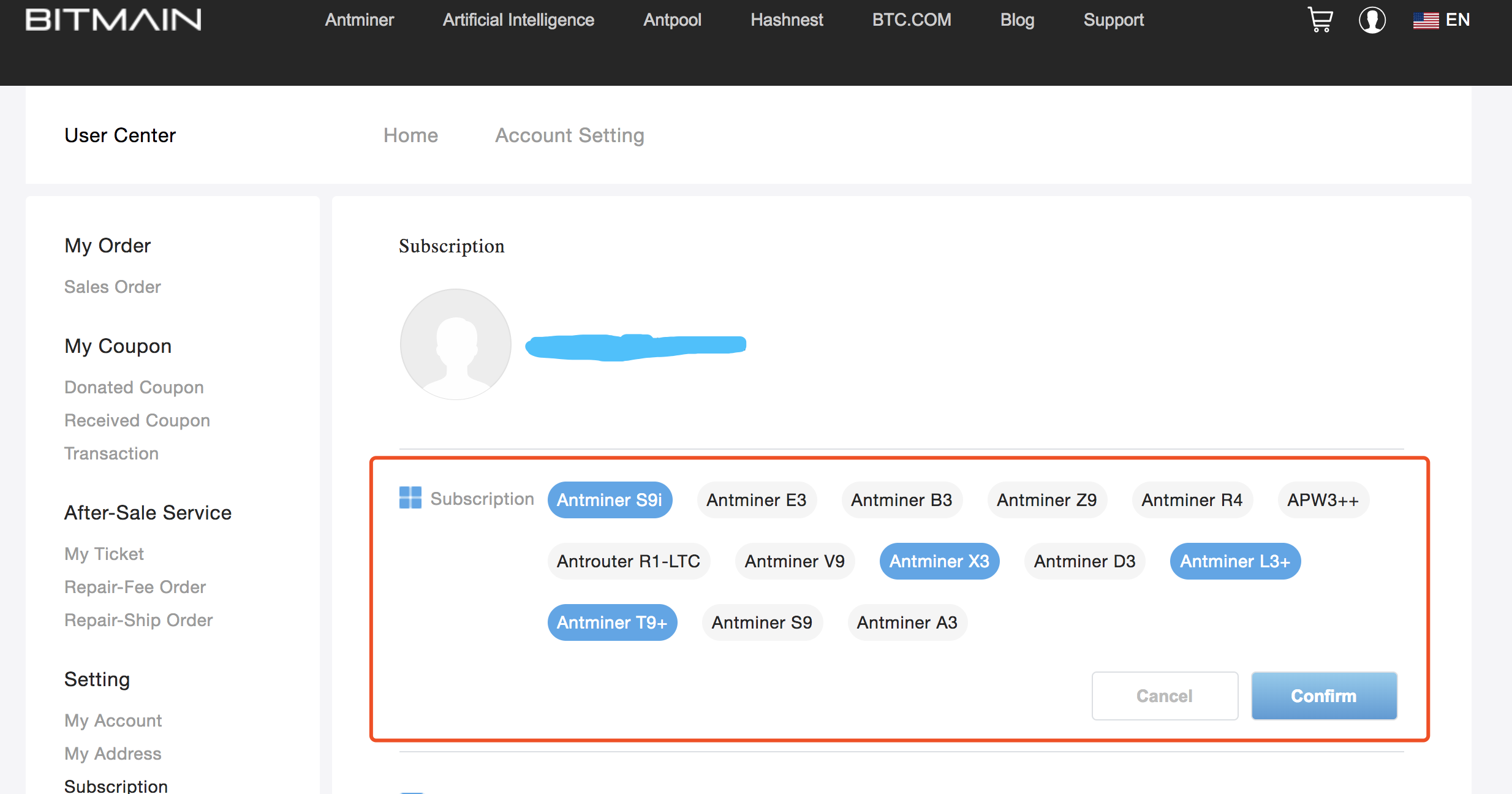 Step 4: Select the categories you wish to follow and click confirm.